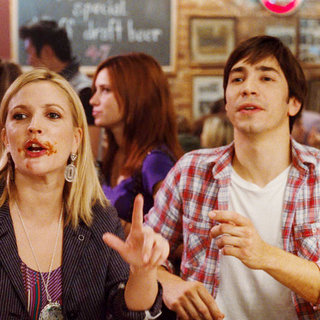 Less than two weeks from its U.S. release, "Going the Distance" drops another trailer. Making its way out via Yahoo! Movies, the video follows Drew Barrymore's Erin and Justin Long's Garrett who maintain a long-distance relationship. The fresh trailer additionally has more scenes featuring other characters talking.
Erin and Garrett meet in New York while Erin is on assignment there over the summer. After dating for six weeks and the assignment ends, Erin has to return to her San Francisco home. But the two discover the relationship has evolved into something more than a mere summer fling.
To Read More Click Here.