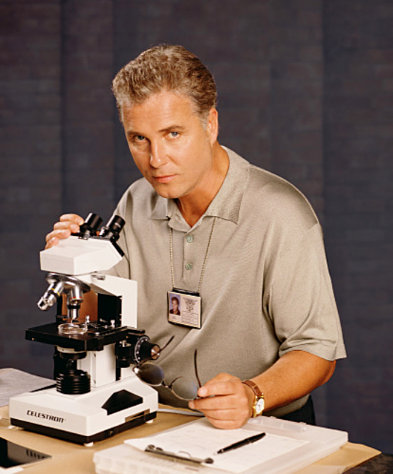 "CSI: Crime Scene Investigation" is likely to be made into a movie. Dropping hints on the big screen possibility was William Petersen, the actor who played forensic expert Gil Grissom in the series. "Yes, there will be a movie," so the 56-year-old claimed in his latest interview with Radio Times, as quoted by The Telegraph.
"I can understand people are a little trepidatious because of the franchise around the world and how well it's doing," the executive producer of the CBS series added. "Usually people leave it until a series has finished - they did that with The X-Files and Sex and the City. But it's about finding the right story - there has got to be a real reason to do it. You don't just do it because you want to make money - you do it because there's a story that can't be told on TV and needs to be told from CSI's perspective and the audience wants it. And we can't wait for CSI to end or Grissom will be about 90."
While he has bowed out as Grissom and was replaced by Laurence Fishburne who joined the series as Professor Raymond Langston, Petersen hinted that his character could be making a return in the big screen version. "I'd love to see us make a CSI film," he explained. "That's the reason Grissom isn't going to die of a brain tumor."
"CSI: Crime Scene Investigation" is a crime drama series that has been aired on CBS since October 6, 2000. This TV show has entered its ninth season starting on October 9, 2008 and currently is broadcast in the U.S. at 9:00 P.M. every Thursday. It stars Laurence Fishburne, Marg Helgenberger, George Eads and Eric Szmanda among others.