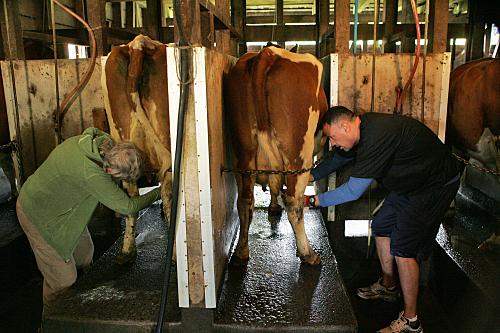 The momentum of Jet and Cord continued on The Amazing Race this week, as they made one correct move after another and rocketed into first place.
What the cowboys truly have going for them right now is a calm demeanor. Even while in last place during the premiere, they never seemed to panic or lose perspective on what was in front of them. By remaining serene, Jet and Cord nailed the painting challenge in the premiere and then masterfully handled bus situation from Santiago to Puerto Varas.
Their outmaneuvering of the other nine teams put them well ahead going in the two challenges and they finished the leg mistake free for a victory.
I felt they were the favorites going into the season, but quickly lamented my selection at the start of the race. Now? They look unbeatable.
Their Lone Ranger approach to the game with a singular attitude - only worrying about themselves they avoid the often petty squabbles and mistakes other teams make by paying attention to their competition. It has also given rise to their own theme music as we hear the Long Ranger theme anytime the cowboys are leading or make a right move.
To Read More Click Here