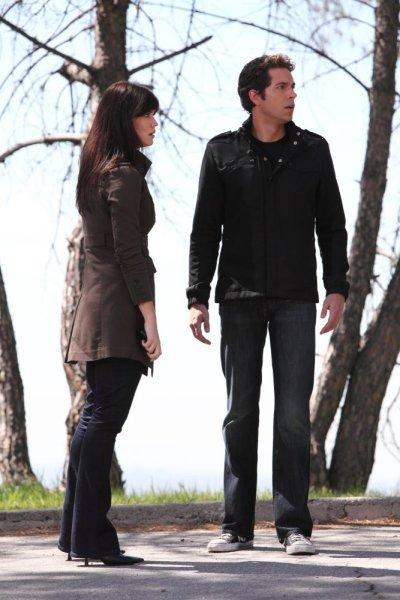 In an interview with Hit Flix, Chuck co-creator Chris Fedak said the show did a lot of "super-epic big things."
That's an understatement: Chuck killed Shaw... and discovered that his late dad had not only been a secret, underground spy - but his mother played a role in that world!
This development will transition straight into season four, as Fedak explains below. First, though, he looks back over recent events on the series...
On Sarah's reaction to Chuck killing Shaw: Chuck is the same guy. Even though he's a hero and done these amazing things, in the end he's actually killed someone to save her live, he's still the Chuck Bartowski who saved her life.
On Chuck as a killer: When it comes to fatalities on Chuck, there will probably never be a moment on the show where if Chuck has to kill someone in the future, that it's a small moment... I think that's an important part of the show. He's a person who's more like Jack Ryan, where if you ever find yourself in a situation where you're going to kill someone, the stakes have to be clear and present.
To Read More Click Here.