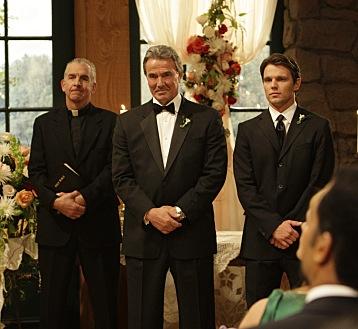 It was more dramatic than any series storyline in 2009: Eric Braeden almost left The Young and the Restless amidst a contract dispute.
But the veteran actor agreed to a compromise with the series and returns to drama this Friday, following an 11-week absence. He spoke about the ordeal, and about the vengence of his character, in an interview with TV Guide Magazine...
On Victor's return: He's salivating for revenge. Nothing explosive. He's angry and bitter but he's going to play it very cool, very Machiavellian. It all unfolds in a very delicious manner and I'm enjoying it enormously.
To Read More Click Here.