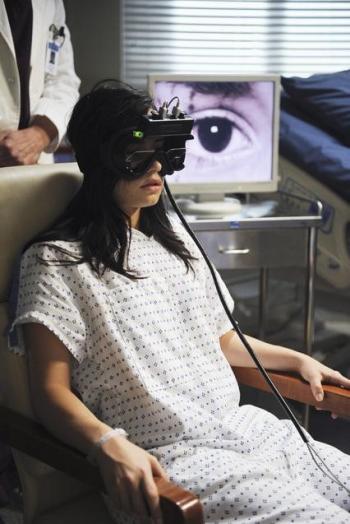 Tonight's Grey's Anatomy guest star, Demi Lovato, spoke with E! Online about what it was like to meet the cast, what a big fan she is of the show, and much more.
Demi plays an extremely troubled patient Alex must treat on "Shiny Happy People." Below are some excerpts from the 17-year-old Disney star's conversation ...
On making her boyfriend, Joe Jonas, tune in: "I don't think [Joe] has ever watched it but I'm gonna make him ... I'm gonna show him how amazing it is."
On what she said upon meeting some cast members: "Um, hi! Can I just say hi? I'm just ... a really big fan. I just saw Owen, and got really starstruck!"
"I'm a huge fan. Obsessed ... it not healthy. People know on my set (Sonny with a Chance), 'OK, she's gotta be home at 8:45 so she can watch [Grey's] at 9.'"
To Read More Click Here.