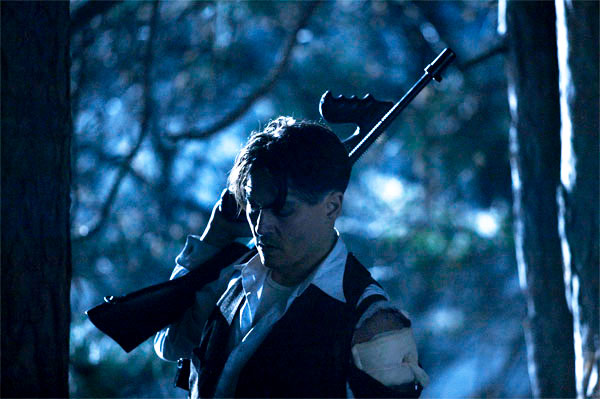 A series of new photos from "Public Enemies" has been uncovered via Beyond Hollywood. While most of the newly-found pictures display Christian Bale's Melvin Purvis, two of the stills take their focus on exposing Marion Cotillard's Billie Frechette and giving out another take on Johnny Depp's John Dillinger.
"Public Enemies" revolves around legendary Depression-era outlaw John Dillinger and FBI agent Melvin Purvis. In the time when the Great Depression storms America and Dillinger and his gang are unstoppable, J. Edgar Hoover is trying to elevate his Bureau of Investigation into the national police force that became the FBI. Declaring that Dillinger America's first Public Enemy Number One, he sends Purvis in the thrill ride to capture the charismatic bank robber.
Adapted from Bryan Burrough's book Public Enemies: America's Greatest Crime Wave and the Birth of the FBI, 1933-34, the crime drama is directed and co-written by "Collateral" helmer Michael Mann. It sees Christian Bale, Marion Cotillard and Johnny Depp as well as Channing Tatum, Giovanni Ribisi, Stephen Dorff and Billy Crudup as the cast ensemble. Universal Pictures will distribute the movie across the U.S. on July 1.