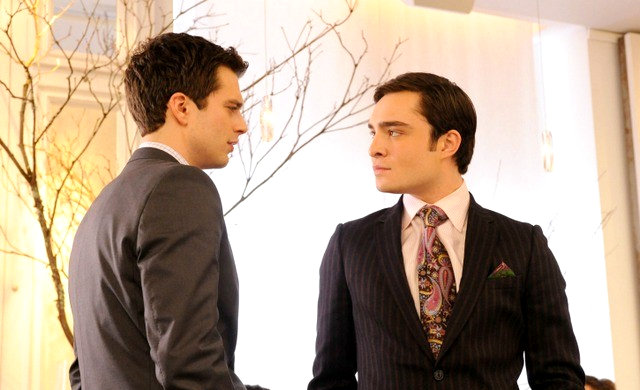 After three short promos were released for "Gossip Girl" return earlier this week, The CW have now dropped the full version, showing the kiss between Blair and Chuck, the slap from Serena and more. The show will be back on March 16 with "The Age of Dissonance".
Chuck is having trouble dealing with the mystery of the person his father was and how he spent his spare time. Meanwhile, Nate catches Vanessa flirting with another guy, and in a moment of desperation, reluctantly turns to Blair for help which turns out not as he expected.
Dan purposely ignores Serena's calls and tells Miss Carr that things are beyond a little complicated between the two of them right now. Miss Carr chooses not to take her job back and spends most of her time in an empty apartment with her new fling, who doesn't seem to be quite grieving from his recent break-up from Serena.
At the same time, Lily and Rufus question where their relationship is going and talk very casually about merging their households, Chuck however, is strongly against the idea, and does everything in his power to stop it.
For The Gossip Girl's Promo Click Here.