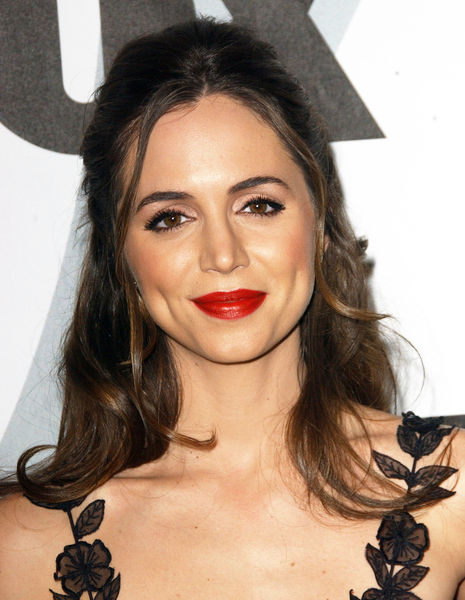 Eliza Dushku, the depicter of Tru Davies in "Tru Calling", apparently wants to get involved in "Iron Man 2". While making an appearance on the Howard Stern Show on Sirius/XM Radio on Thursday morning, February 12, to promote her new television show "Dollhouse", the 28-year-old confessed that she would love to play Natalia Romanova a.k.a. Black Widow in the sequel.
"They're doing 'Iron Man 2,' and I'm so perfect for the Black Widow character, that they just need to get into it. They need to understand," the actress who also serves as producer and executive producer for "Dollhouse" campaigned for herself. "I just learned Russian because I had to play a Russian girl in 'Dollhouse.'" Before leaving the studio, she added, "Maybe we could all tell them. Let's get on a Black Widow 'Iron Man 2' campaign."
Back in January, "The Devil Wears Prada" actress Emily Blunt has been reported to be in talks for the Black Widow role. However, due to conflicting shooting schedules and a contractual obligation with 20th Century Fox's remake of "Gulliver's Travels", Blunt may end up not playing the villain. Nonetheless, the reps for the 25-year-old reportedly are still working on the schedule so that she can take both jobs.