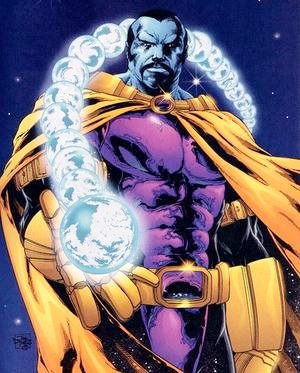 Another report has come from the set of "Green Lantern" in downtown New Orleans, Louisiana. According to Comic Book Movie (CBM), an Earth-based scene involving the fear entity Parallax and Krona was scheduled to be filmed there on Monday night, August 2.
If the news is true, then it means that Krona will be introduced in the movie directed by Martin Campbell. It has not been known how the Oan scientist will relate to the storyline but CBM suggests that the film's creators could be secretly planning to conjoin DC's other superhero properties into one film universe.
Krona itself, in the comic books, is described as someone who is responsible for the creation of DC's Multiverse, an infinite number of parallel universes that each contains a replicated variant of the DC Universe. At this same moment, the Anti-Matter Universe is created, unleashing evil into the cosmos; thus, the Monitor and the Anti-Monitor are born.
To Read More Click Here.