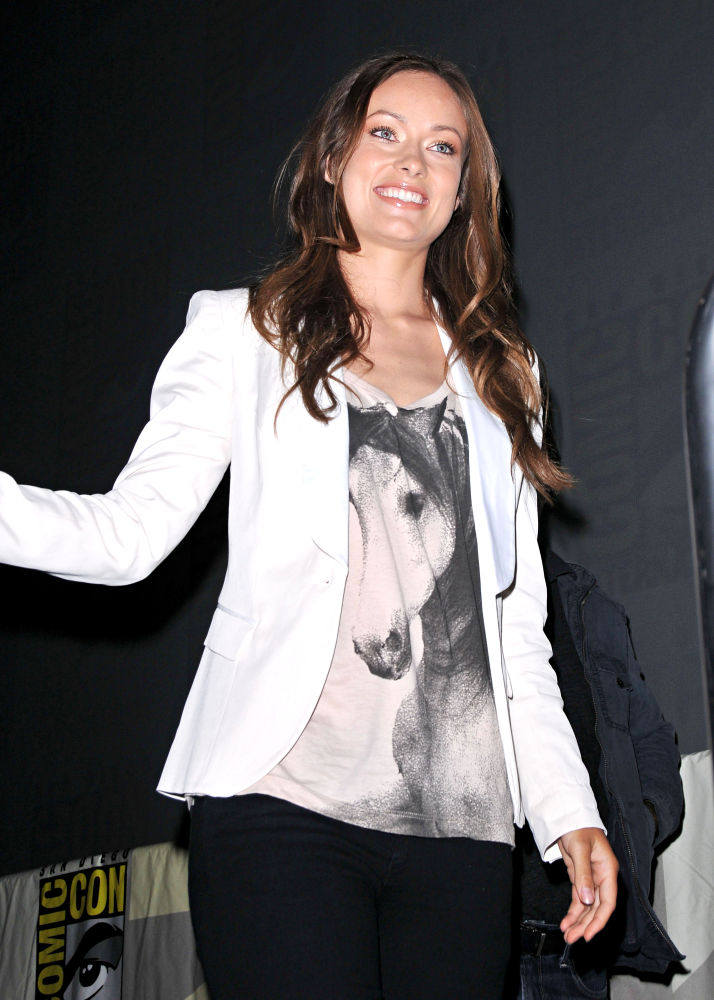 "Cowboys and Aliens" could be one of the most anticipated movies by fanboys in next summer. As if the footage shown at Comic Con was not teasing enough, the film will present another jaw-dropping sequence as Olivia Wilde has bared all for a scene in the movie.
Adam Beach who plays Harrison Ford's henchman Nat Colorado in the film has dished on the filming process, telling Jam "We just finished shooting Olivia Wilde naked in front of a bonfire in front of 500 Apache warriors." He additionally gushes, "That was beautiful. You won't get to see what I saw, but you'll get a glimpse."
Asked about her nude scene, Wilde confirmed it, saying "Did Adam Beach talk to you? Adam Beach is the best. Last night, we did a scene where I'm naked in front of a group of couple hundred Apache. Pretty amazing, pretty interesting."
To Read More Click Here.