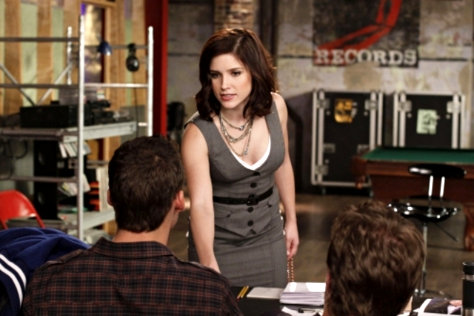 The CW have been generous in releasing two clips from the "Screenwriter's Blues" episode of "One Tree Hill". The first clip, which is rather short, is on Julian and Brooke post having sex and the second one is one Brooke visiting the casting set to meet the actress that will portray her.
"America's Next Top Model" finalist, Cassandra Jean, who famously walked out of the competition's second season, is cast as Missy who will play Brooke in Lucas' movie. Meanwhile, other actors who will play the other versions of Nathan, Haley, Lucas and Peyton have also been revealed by TV Guide. Chandler Massey and Alexandra Sgambati will play Lucas and Peyton respectively while Matthew Atkinson and Elizabeth Lynn Hingley will play Nathan and Haley.
Also in the February 2 episode, Lucas has problems with the casting for the movie and Peyton tries to solve the wedding plans. Nathan gets good news and Haley must make a tough decision by herself .
For Clips Click Here.
For Clips click Here.