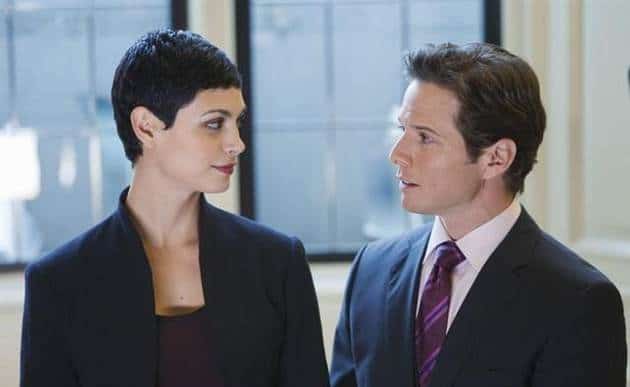 Somewhere in the past few episodes, 'V' has gotten really good. I've always loved the show -- and haven't watched the original series yet, so can't compare -- but I found myself waiting impatiently to see what would happen in this episode. And also see how much scarier Anna could get. I swear she gets scarier every week. She's one scary lizard-chick.
What do you think will happen between Anna and Chad? He's having those weird erotic dreams about her, and I found myself wondering if she'd somehow implanted something into his head. But maybe it's just her weirdness that's making him a little crazy.
Could there have been any more ripped-from-the-headlines stories when Chad and Anna were at the World Progress Forum in Geneva? First, we had the little island nation of Timbal getting ravaged by a monsoon. Anna knew that it could take a full day for other leaders to get help to the island. "While they play politics, we'll take action," she said. "Dispatch rescue shuttles to the island. Bring them blue energy."
To Read More Click Here.