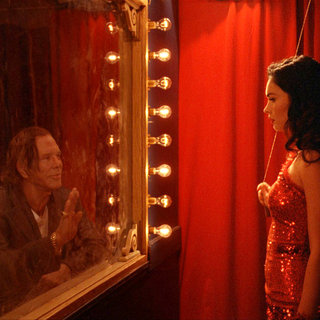 A new picture from "Passion Play" has been released ahead of its premiere at the 35th Annual Toronto International Film Festival. Though it still focuses on two lead stars, Megan Fox and Mickey Rourke, the shot manages to give the first look at the major female character with her wings while she is displayed in a room with a big window.
In the film, the "Jennifer's Body" babe portrays Lily, a slender beauty with wings who is part of a carnival. "She has wings, so she was sort of an oddity trapped in a carnival act," Rourke has said about Fox's character. "She's been a prisoner her whole life, and she has no understanding of trust. She's very vulnerable and delicate."
Rourke, meanwhile, will be seen as a troubled trumpet player named Nate who finds redemption after saving Lily from a gangster Happy Shannon. Bill Murray takes the antagonist role which was initially supposed to be tackled by Toby Kebbell.
To Read More Click Here.