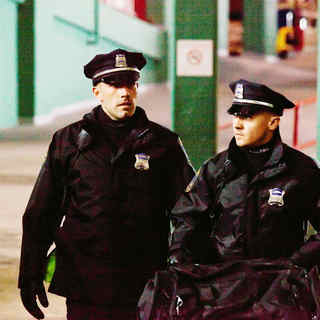 Warner Bros. Pictures has premiered the first clip for crime thriller "The Town". Making its way out via Yahoo! Movies, the video gives a look at a scene in which Jeremy Renner's Jem informs his fellow robbers that the hostage they took lives in their neighborhood. Ben Affleck's Doug MacRay, however, does not believe in his partner when Jem wants to make sure if their victim is scared enough, thus he decides to do the job.
Directed by Affleck, "The Town" centers its story on MacRay, an unrepentant criminal who never has to fear losing anyone close to him since he has no real attachment. But it all changes after the gang briefly took bank manager Claire Keesey as a hostage. Though they let her go unharmed, Claire is nervously aware that the robbers know her name and where she lives.
To Read More Click Here.