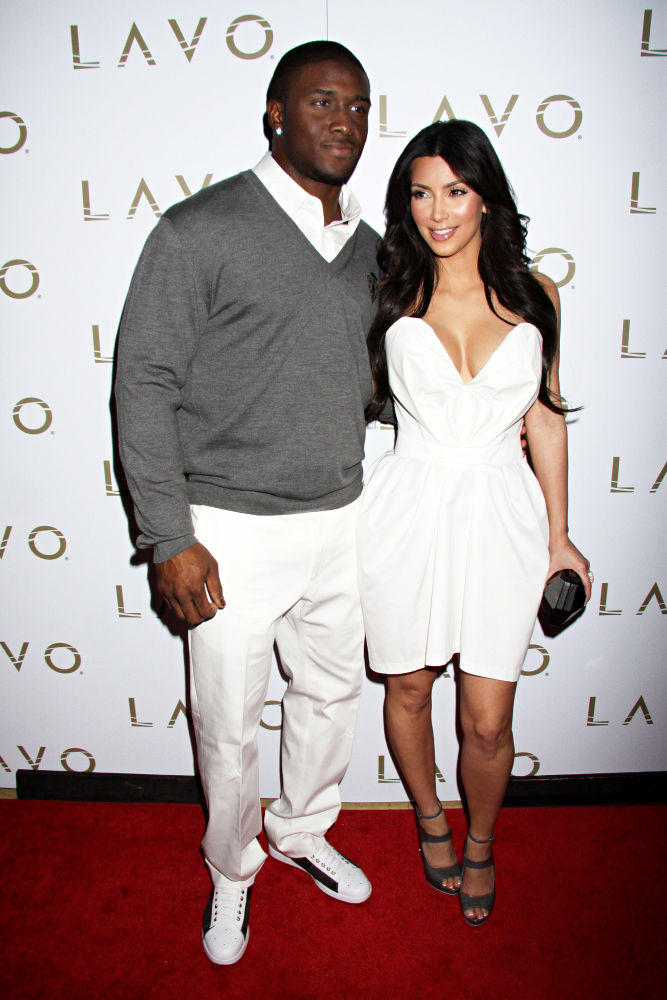 Kim Kardashian and Reggie Bush are allegedly once again heading to another split. The on/off couple is said having a temporary separation with Kim joining her sisters Kourtney Kardashian and Khloe Kardashian in Miami on yacht for their reality show "Kourtney and Khloe Take Miami" while Reggie spends time in New York for a photoshoot for Guys 2011 Calendar.
During his March 18 photo session, a source revealed that this-time break-up could be more serious as the insider claimed Reggie became "a little tense" after having a phone call, complaining about his relationship. The source said, "It was a two hour shoot and Reggie spent most of it texting on his phone. In between photos and costume changes, everyone on the set could tell something was going on. He became a little tense, at one point."
Moreover, a source told Radar Online that after the heated call, the New Orleans Saints tailback went into a nearby office "to use his cell phone in private" and grumbled about his relationship with the "Keeping Up with the Kardashians" star. Another source added, "Reggie had a friend with him and I could hear them talking."
To Read More Click Here.