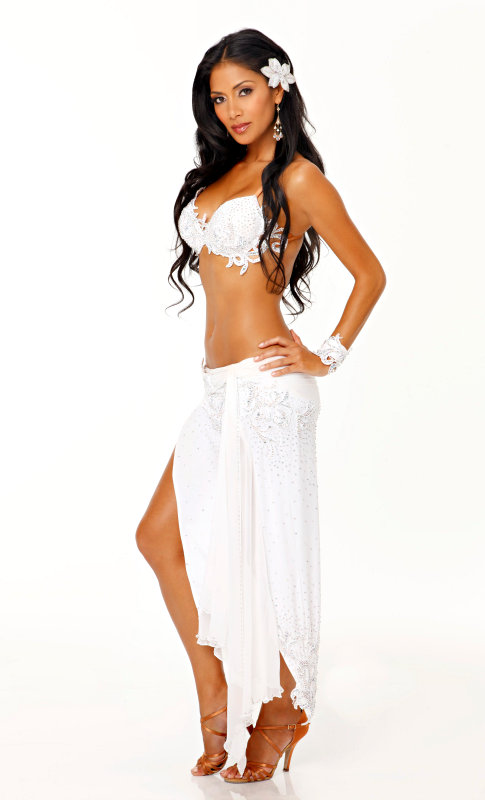 "Dancing with the Stars" season 10 officially kicked off with the debut of Brooke Burke as the new co-host and the stars stepping out to the dance floor. The dance themes this week are Cha Cha Cha and Viennese Waltz.
Chad Ochocinco and Cheryl Burke were the first couple to take the floor, dancing the Cha Cha Cha. Len Goodman said the sportsman is a diamond in the rough, Bruno Tonioli said he has a huge talent but needs to practice more. Carrie Ann Inaba said he has a raw talent which should be sharpened. The score: 6-6-6, total of 18/30.
Shannen Doherty and Mark Ballas did the Viennese Waltz. Bruno said it was a tough dance for beginner but Shannen managed to pull it off. Carrie said she over thought it the first time before loosening up at the end. Len said she is a picture of "ease and elegance" and advised her to work on the foot and posture. The score: 6-6-6, total of 18/30.
Erin Andrews and Maksim Chmerkovskiy were next. Carrie liked her performance, calling her a nice surprise. Len called her funky monkey while Bruno told her to watch out for the arm and leg movements. The score: 7-7-7, a total of 21/30.
To Read More Click Here