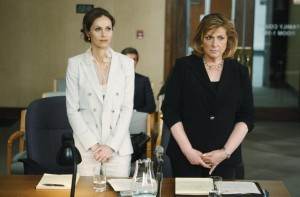 A new episodes of Private practice will be airing this week on April 29 and we have promo photos and a synopsis for you below.
AFTER VIOLET FILES FOR JOINT CUSTODY OF LUCAS, PETE FIGHTS BACK, AND THE TRIAL FORCES THEIR FRIENDS TO CHOOSE SIDES, ON ABC'S "PRIVATE PRACTICE".
To Read More Click Here.