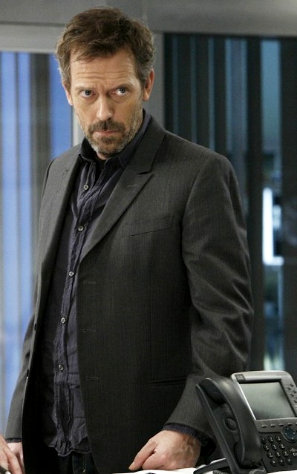 House is so determined to make his stay at the mental institution an unpleasant one. It was shown through the latest promo of "House M.D." season 6 where he annoys the staff while queuing for his medicine and threatens to turn the ward "upside down".
Instead of jumping two months ahead between the seasons like usual, the sixth season will start a few days after House checks in to Mayfield Psychiatic Hospital. "It's been a very dark and challenging experience but a good one," Hugh Laurie dished. "He's a character seeking redemption in some way or another, and I think there's always a glimmer of hope, but it is a dark place to start. It's a character going through a very traumatic experience."
However, he may find the stay not so bad after all when meeting Franka Potente's character. Laurie confirmed that their make-out session, which was seen in a previous trailer, was not part of his delusion. "That is real," the actor said.
"House M.D." returns to television on September 21. Fans will see the re-appearance of Jennifer Morrison and Jesse Spencer as Cameron and Chace respectively who are now a married couple.
To Watch The Promo Click Here.