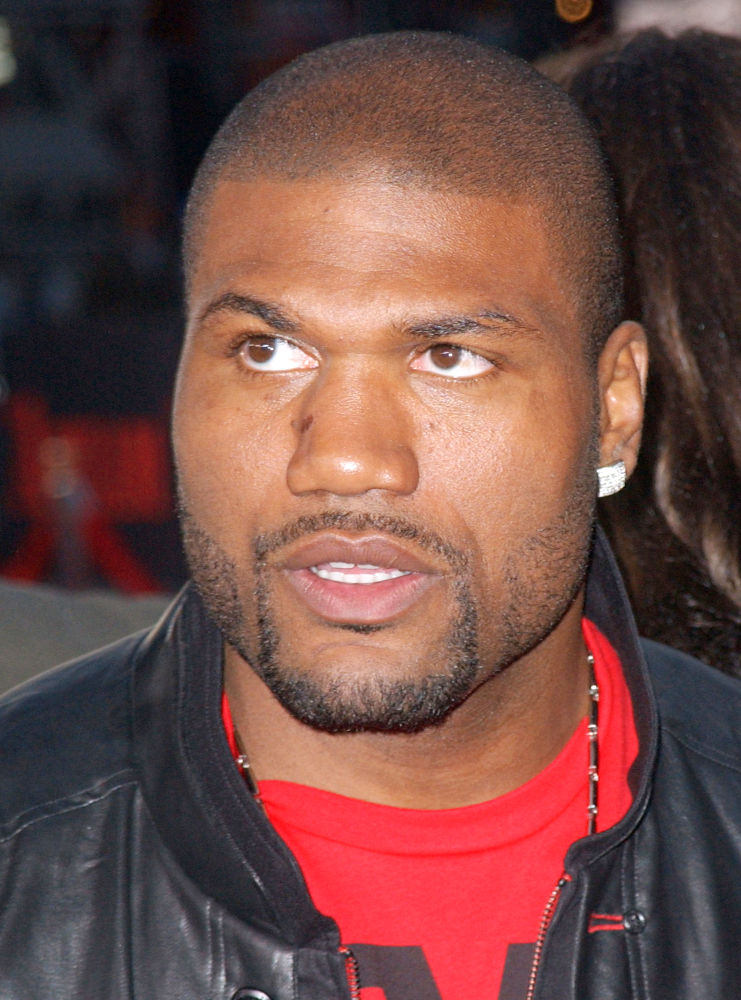 Ultimate fighter Quinton Jackson aka Rampage has blamed "The A-Team" for his recent cage smackdown at the hands of Rashad Evans, revealing he was too focused on his new action movie to give his all to training. Jackson lost to Evans in just three rounds and he blames his lackluster performance on film work as the new B.A. Baracus.
He tells TV show Extra, "This fight was, like, so much pressure. I never had this much pressure because the movie was coming out. I really wanted to beat him. I almost lost my career just for this movie. It was weird I was going through the same thing B.A. was going through, where I didn't want to fight no more."
In "The A-Team", Quinton Jackson portrays Sgt. Bosco 'B.A.' Baracus, starring opposite Bradley Cooper, Liam Neeson, Sharlto Copley and Jessica Biel.