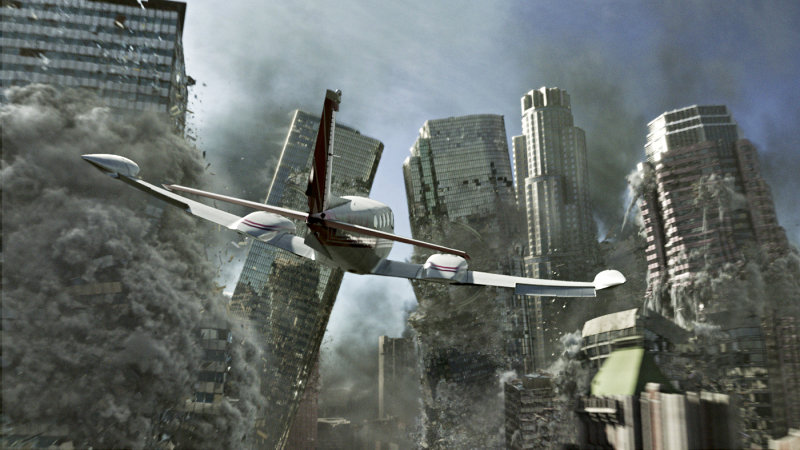 An extended clip from "2012 (2009)" has been made available for viewing. On October 1, a five-minute footage from the global disaster movie is outed by Fancast.com, offering a look at how John Cusack's Jackson Curtis, his two kids, ex-wife Kate and Kate's new boyfriend escape death when massive earthquake tears down Los Angeles.
Opened with a scene wherein Curtis tells Kate he is picking her and the children up, the footage follows those five as they make their way to the airport amidst the chaos around them. Although they manage to get to the chartered plane on time, they are yet to cheat death. And, as they fly to safety, they see how the city of angels comes to its doom.
This extended clip is part of Sony Pictures' largest marketing "roadblock" ever for a movie. Before this footage is released on Fancast.com and on Comcast On Demand, a two-minute sequence from the movie is actually set to be aired simultaneously on 450 TV outlets in North America on October 1 between 10:50 P.M. and 11:00 P.M. EDT/PDT.
Interlacing the prophecy in Mayan calendar with natural disasters, "2012" presents an epic adventure about a global cataclysm leading to the end of the world. Despite its end-of-the-world tone, this disaster movie will focus more on the heroic struggle of the survivors. Amanda Peet, Chiwetel Ejiofor, Danny Glover, Thandie Newton, Oliver Platt and Woody Harrelson are among the cast. This movie will shake U.S. theaters on November 11.