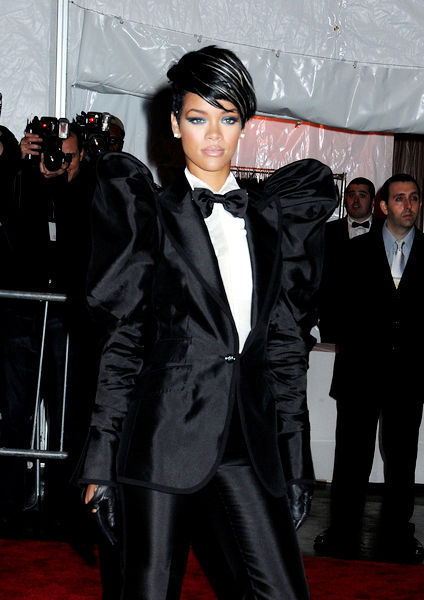 After canceling several concerts in Asia and a scheduled performance at 2009 Grammy Awards back in February following her altercation case with Chris Brown, Rihanna finally is ready to return to the stage spotlight. She will make a TV performance for the first time on "The Jay Leno Show".
The "Umbrella" hitmaker is recruited by NBC to sing on its new TV show as Jay-Z's collaborator when the rapper delivers his new single "Run This Town" where she lends her vocal. Sharing the Jay Leno's stage with the two musicians is another big star Kanye West. Their performance is scheduled to be aired on Monday, September 14.
Beside being featured in "Run This Town" with Kanye West, Rihanna also has her own studio project and is currently working on it with the help from Sean Kingston. She reportedly hits studio with The All-American Rejects' vocalist Tyson Ritter, The-Dream, Justin Timberlake, Jay-Z, Kanye West, OneRepublic's Ryan Tedder, Soulja Boy, Shontelle and Pharrell Williams as well.