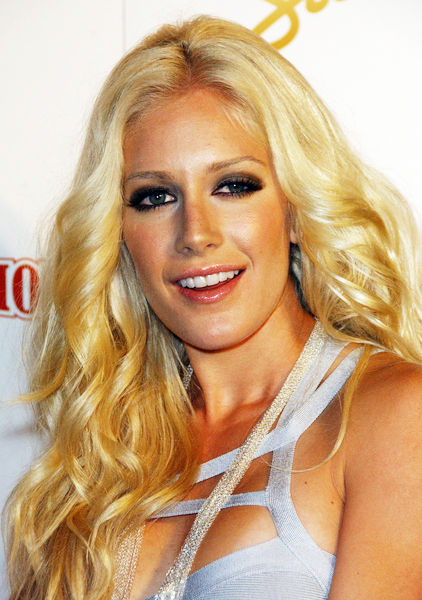 Heidi Montag has indeed posed for the cover of Playboy magazine as it previously has been confirmed by Hugh Hefner. Three months after the confirmation, "The Hills" star's picture for the men's publication was uncovered.
The mag's snap shows Heidi letting her hair loose and wearing a white skimpy bikini, revealing her belly, on which Playboy's trademark logo is etched, and her cleavage. She is photographed looking seductively to the camera.
In working on a deal with Playboy for the raunchy picture, Heidi reportedly was supported by her husband Spencer Pratt who even helped her sealing the contract that could earn her $500,000 in payment. Aside from her picture on the mag's cover, other photos of her which are featured on the publication's spread are yet to be disclosed.
The photo can be seen on Perez Hilton which captures Heidi holding Playboy magazine's September issue.