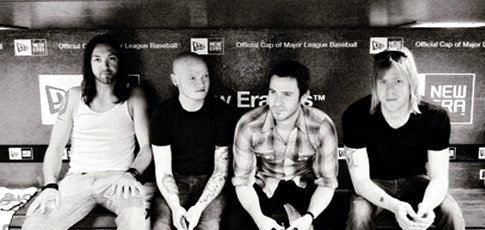 A music video in support of Lifehouse's single titled "Broken", which serves as a soundtrack for upcoming movie "The Time Traveler's Wife" has arrived. It features the band's performance with scenes from the film intercepting. Among other footage from the movie which are flashed in the video is the time Eric Bana's Henry proposes to Rachel McAdams' Clare.
Beside having a song from Lifehouse, the soundtrack compilation of this Robert Schwentke-directed movie will also include a track from Broken Social Scene and several songs from Mychael Danna. This set is expected to be put out for U.S. purchase on August 11.
"The Time Traveler's Wife" itself will be released in theaters across United States three days after its soundtrack album is dropped. Based on bestselling novel of the same name by Audrey Niffenegger, this movie is also supported by Ron Livingston, Jane McLean and Stephen Tobolowsky among others.
As for Lifehouse, this band have two live concerts on their calendar. They will sing at national Harbor in Maryland, Washington D.C. on August 22 and Mandalay Bay Resort and Casino in Las Vegas, Nevada on September 26.