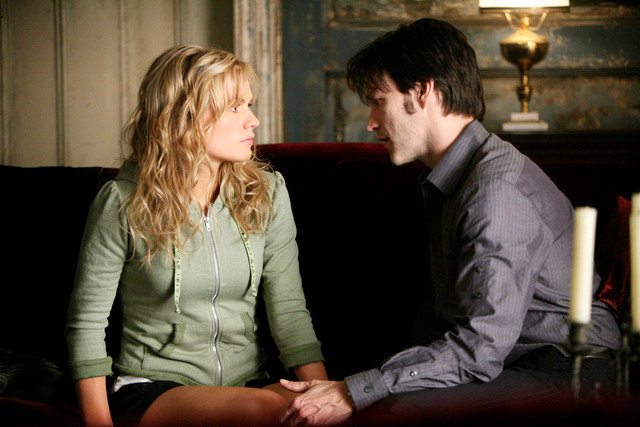 A graphic oral sex scene in cult vampire TV drama "True Blood" had to be axed because cameras couldn't get close enough to the action. Show regular Stephen Moyer reveals he and real-life lover Anna Paquin were game to get the vampire/human sex session on film, but it technically wasn't possible.
He explains, "My character would have had his head between Anna's character's legs. It was scrapped because of technical difficulty getting the shot with the number of camera set ups they had planned - as opposed to because it was too graphic."
The third season of "True Blood" has been kicked off with the airing of "Bad Blood" on June 13. The TV series has just been renewed for a fourth season with a principal photography to be started early 2011.