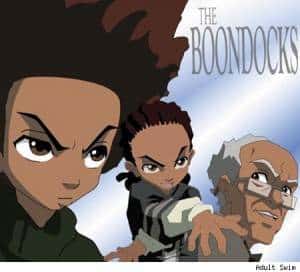 Back in 2008 when history was being made, I, as well as some others, wondered what would Aaron McGruder, the creator of The Boondocks, would have to say through the eyes of his cartoon characters about the "Great Black Hope" named Barack Obama. Well, it is now 2010 and we finally got our answer in the premiere episode of the controversial animated series' third season, and that answer is sure to cause ripples within the black community.
For those of you who are not aware of the show, The Boondocks takes a satirical, sometimes scathing, look into the black community as well as America as a whole. The show has shown a mirror on the black community by focusing its critical eye on BET, civil rights leaders past and present, and R. Kelly to display the stereotypes that haunt the general black population (and how they are harmful in every shape, way, or form) through laughter.
To Read More Click Here.