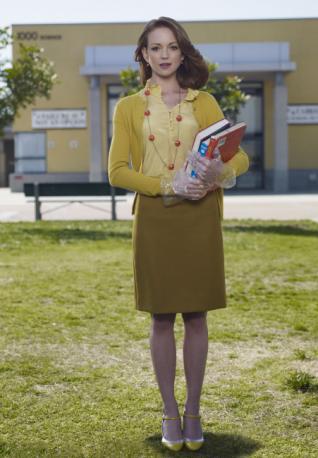 Yes, Jayma Mays stars as the adorable character of Emma Pillsbury on Glee.
But, no, that doesn't mean she's in the know when it comes to upcoming Glee spoilers. The actress made that clear in a recent interview with E! News. Regarding Emma's new, unemployed status, she said:
"I haven't a clue what happens next, but I do hope they give her a job somewhere. She'll starve to death. It's a recession! What was she thinking leaving school?"
To Read More Click Here