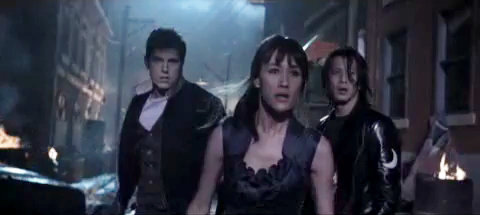 A sneak peek at the movie adaptation of highly successful video game franchise, "The King of Fighters", has been made available for viewing pleasure through a brand new promo trailer. Debuted on Wednesday, November 25, the clip gives a preview to the normal lives of the characters before they are involved in many fights on the street.
This said "stylish, high-octane, live action" film revolves around the last surviving descendants of three legendary clans who live normal lives until they are called upon another dimension to compete. Using their martial art skills, they have to fight against a road fighter whose his thirst of power threatens the universe.
Coming from acclaimed action director Gordon Chan, "The King of Fighters" features Sean Faris as Kyo Kusanagi, Maggie Q as Mai Shiranui, and Ray Park as Rugal Bernstein. The film still has no exact release date, but it will be premiered some time in 2010.