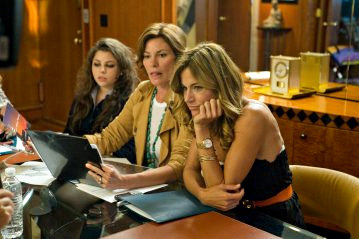 "The Real Housewives of New York City" are still in the mood of the fashion week. This time, Ramona and Kelly check out the Badgely Mischka show and Ramona asks her for advice on how to deal with Russell Simon. Ramona lashed out at Simon last week and called him "shallow".
Afterwards, Kelly tells Ramona she's going to confront Bethenny, a season's worth of tension finally comes to a head during a one-on-one chat at a bar. Kelly makes it clear that she and Bethenny are not friends.
Then, when Ramona's husband Mario hounds Jill about her big ego at the NY Post Page Six party, Jill flips out and says she wants to punch him! The drama and the biggest fight in the series so far will begin March 31 at 10/9c on Bravo TV.