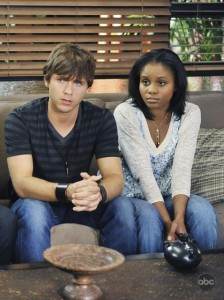 A new episode of Private Practice will be airing on February 4 and ABC has released 7 sneak peeks for the episode, which you can view below.
Addison and Cooper counsel a couple who must make an unthinkable choice, to decide which one of their ailing daughters to save with their newborn's core blood. Sam is dealt another blow when he finds out Dink's intent to marry Maya, and the rest of the gang runs an intervention on a still distant Naomi.
To Read More Click Here.