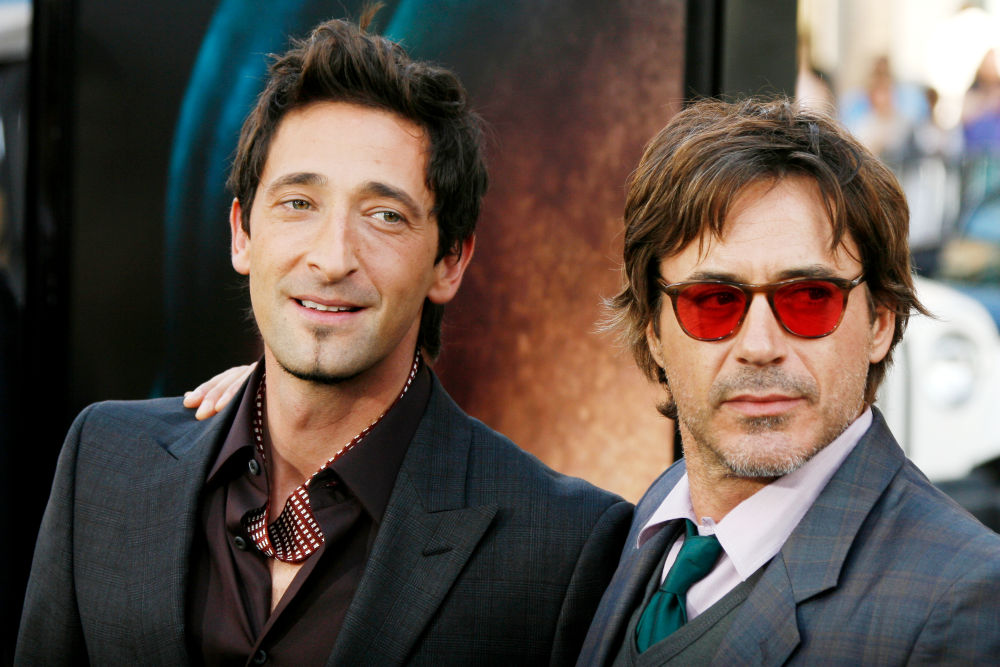 Two days shy of its U.S. release, "Splice" has been premiered in Los Angeles on Wednesday, June 2. Taking place at the Garuman's Chinese Theater in Hollywood, California, the event used black carpet to welcome the cast and crew for the film.
Adrien Brody who takes a lead role in the film suited up in a dark-colored outfit when coming to the venue. He was joined by Robert Downey Jr., who came as a guest, when posing for camera and the two looked chatty as they walked together.
Delphine Chaneac who portrays Dren, a creature resulted from the combination of human and animal's DNAs, cheered up the special screening with her fresh look. The actress donned a pale pink dress and brought a doll which looks like her "Splice" character.
To Read More Click Here.