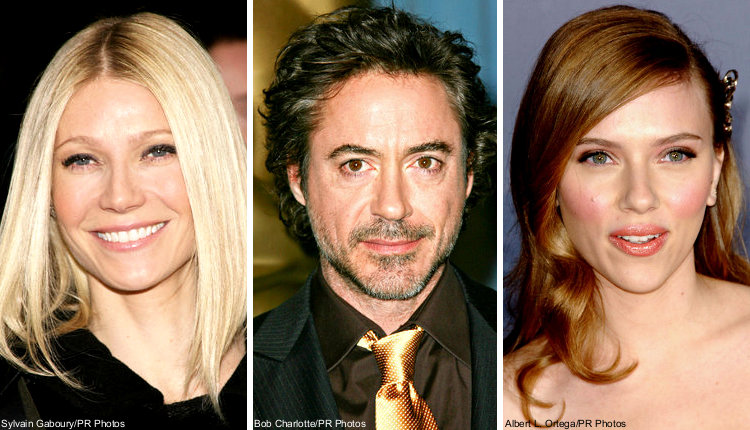 Tony Stark will indeed be involved in a love triangle with his assistant Pepper Potts and Russian female fatale Black Widow in "Iron Man 2". Robert Downey Jr., the actor who plays Stark a.k.a. Iron Man in both "Iron Man" and its sequel, has confirmed the matter himself during a recent press junket for "The Soloist".
When asked by MTV News whether he'd be 1/3 of a love triangle in the film, the Academy Award-nominee for "Tropic Thunder" responded simply, "Heck yeah, Wouldn't you?" While making sure that the love triangle plot will play a part in the storyline, the 44-year-old actor didn't elaborate more on how exactly the love triangle will work out in the sequel.
On another "Iron Man 2" update, JFXOnline.com has posted a video taken from the set of the first shooting day. The footage gives a look at director Jon Favreau and some of the key actors, including Downey Jr. and Gwyneth Paltrow. Sam Rockwell and Garry Shandling are also spotted on the set video.
"Iron Man 2" has started its principal photography Monday, April 6. Director Jon Favreau is back once again serving as the helmer for the superhero adaptation, while Robert Downey Jr. and Gwyneth Paltrow reprise their roles as Tony Stark/Iron Man and Pepper Potts. The two will be joined by Don Cheadle who will take on Colonel James 'Rhodey' Rhodes in place of Terrence Howard, Scarlett Johansson who will portray Black Widow, and Mickey Rourke who has been signed to play a Russian villain character. The film is set to hit U.S. theaters on May 7, 2010.