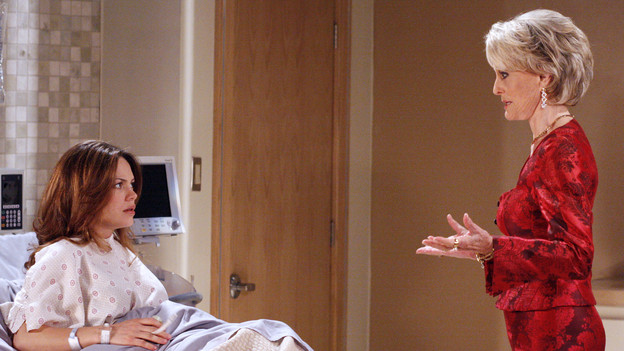 Liz struggles with guilt after Helena rips into her about baby Aiden's kidnapping. Lulu resolves to be a better sister to Nikolas in his time of need, while Liz mends fences with her brother, Steve.
Spinelli -- with an assist from Diane -- makes a breakthrough in the search for baby Aiden. Dante tries to buy more time for Jason so they can find the baby, but at the end of the day, Ronnie arrives to arrest Jason and return him to Pentonville.
To Read More Click Here.