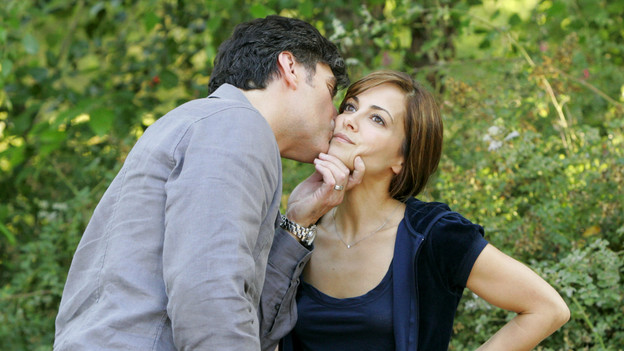 Ryan calls Greenlee at her hotel room and is stunned to learn that she plans to stay with David. Greenlee admits to Ryan that she is playing David. Greenlee goes through David's stuff and he catches her. Ryan deflects Madison's question of whether or not he's going to stay out of Greenlee and David's business
Randi and Frankie plan to spend a romantic day together but a last minute photo shoot for Randi causes a change in plans. Frankie runs into Madison and expresses his concern over her getting involved with Ryan.
Colby overhears Damon telling Tad about the pictures of Liza trying to seduce him and is stunned over her mother's betrayal. Colby disowns her mother. Liza admits to Tad she switched Damon's medication with placebos.
To Read More Click Here.