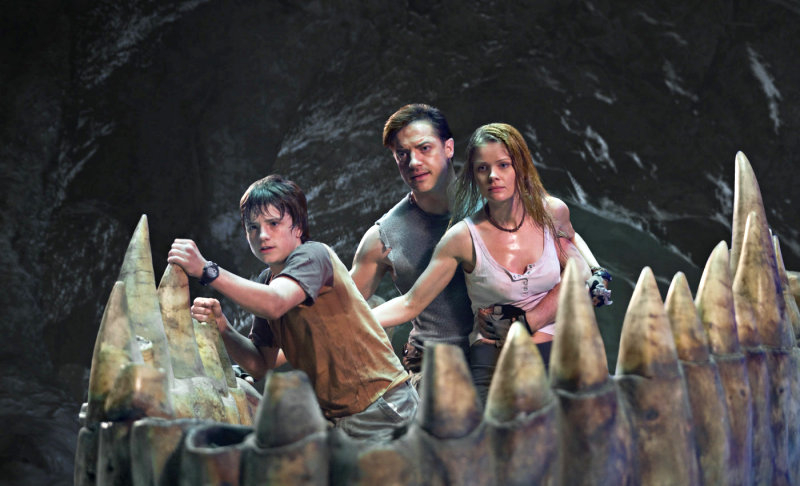 It's been a long time coming, but "Journey To The Center Of The Earth Sequel", a second "Journey to the Center of the Earth 3D" film, is indeed being prepared. The sequel will be developed once again by New Line Cinema, which will also co-finance the project alongside Walden Media.
Instead of going to explore Atlantis, like what has been suggested earlier, "Journey Sequel" is based on Richard Outten's script "Mysterious Travels: The Lost Map of Treasure Island". It will follow professor Trevor Anderson and his nephew as they embark on an adventurous journey to a mysterious island, which has become the subject of three classic novels, one in particular is Jules Verne's "Mysterious Island".
Though Variety reported that director Eric Brevig has not yet committed to helm this sequel, The Hollywood Reporter came up with a different story. The trade claimed that Brevig is back as director and he will also be involved in the development of the script. Meanwhile, "Journey 3D" stars Brendan Fraser and Josh Hutcherson have not been signed for this sequel project.
Released in U.S. theaters on July 11 last year, "Journey to the Center of the Earth 3D" tells an exciting adventure based on the classic Jules Verne novel "Journey to the Center of the Earth" using the high-definition, photo-real 3-D technology. Since its release, the family movie has grossed $101.7 million in the North American market alone and $240.6 million from the worldwide sales.