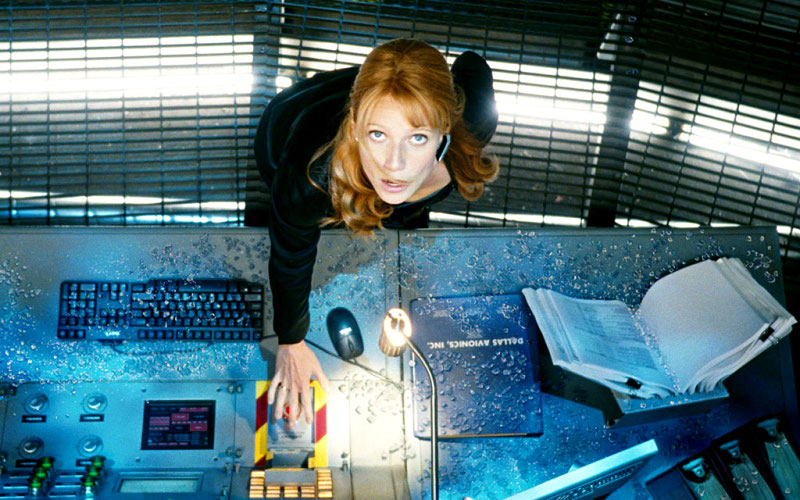 While Marvel Studios have announced that the principal photography of "Iron Man 2" will start in April, Gwyneth Paltrow teases that the filming may begin ahead of schedule. In the March edition of GOOP Newsletter released on March 12, the 36-year-old revealed that she is two weeks away from joining director Jon Favreau to film the sequel.
"I can't wait to start Iron Man 2 in two weeks and hang out with him every day," so Paltrow shared when discussing about Favreau's pick for his five favorite DVD rentals. In addition to the time she joins the sequel, the Oscar-winning actress also wrote about how she came to know the director, recalling "Jon Favreau and I met when we both had bit parts in Dorothy Parker and the Vicious Circle about 15 years ago."
She then went on praising the filmmaker, "He then went on to write and star in Swingers and become an incredible filmmaker. We reconnected when he asked me to be in Iron Man. Jon is not only a confident filmmaker, he is deeply calm and funny."
Having Jon Favreau back to reprise his role as director, "Iron Man 2" will see Robert Downey Jr. and Gwyneth Paltrow once again as Tony Stark/Iron Man and Pepper Potts respectively. The two will be joined by Don Cheadle who will take on Colonel James 'Rhodey' Rhodes in place of Terrence Howard, Scarlett Johansson who is set to portray Black Widow, and Mickey Rourke who has been signed to play a Russian villain character. The film is set to hit U.S. theaters on May 7, 2010.