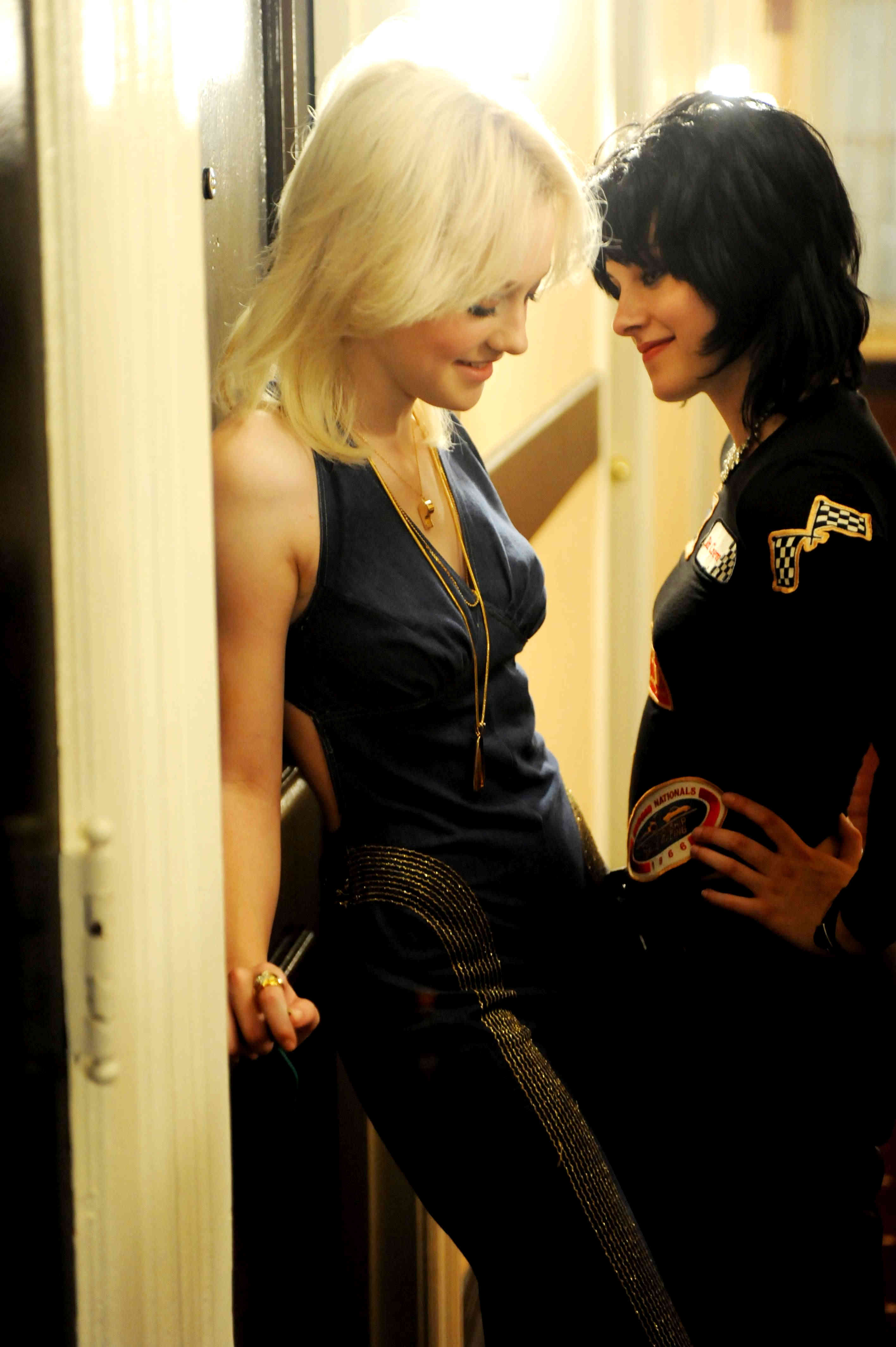 More looks at Dakota Fanning in "The Runaways" have been shown through some fresh pictures. Beside highlighting the two major characters, Fanning's Cherie Currie and Kristen Stewart's Joan Jett, the stills also manage to introduce the whole members of the band.
Alia Shawkat, Scout Taylor-Compton and Stella Maeve, who portray Robin, Lita Ford and Sandy West respectively, are all featured in a picture alongside Fanning, Stewart and two male characters. Another photo, additionally, captures Michael Shannon who stars as the group's producer Kim Fowley individually.
"The Runaways" is based on the 1970s all-girl rock band of the same name, which were brought together in late 1975 by impresario Kim Fowley. Being expected to be an easy sell with a novelty act of teenaged girls performing in leather and lace, the girls ended up proving to be serious and influential musicians.
The film itself will cover the formation of The Runaways through to Cherie Currie's departure at the peak of their success. It is also said to highlight the relationship between lead vocalist/keyboardist Cherie and guitarist/vocalist Joan Jett. Premiered during the 26th Sundance Film Festival on January 21-31, this biopic is planned to be dropped in U.S. theaters on March 19.