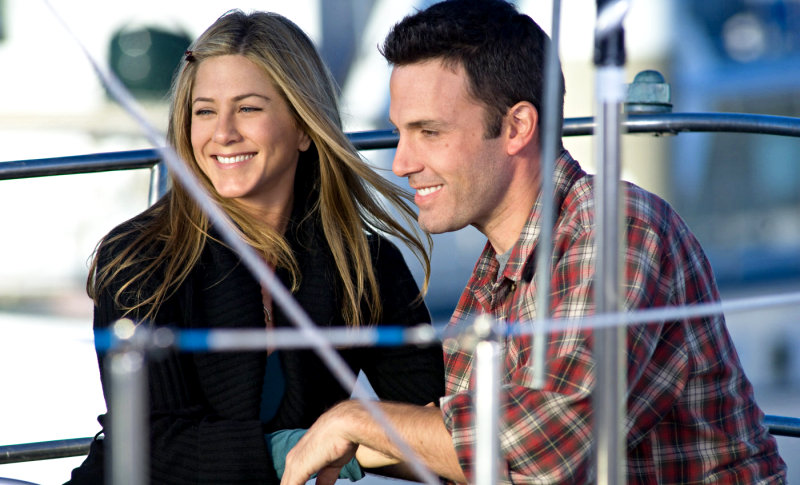 Debuted in theaters on Friday, February 6, star-studded romantic comedy "He's Just Not That Into You" has exceeded expectation and taken over the top slot at the North American box office over the weekend. Earning about $7 million more than second place "Taken", the film based on the popular bestseller book by Greg Behrendt and Liz Tuccillo opened with an estimated $27.5 million bow.
According to Paul Dergarabedian, president of Media by Numbers, "He's Just Not That Into You" is the latest movie led by strong female characters to have scored big at the box office, following the footsteps of "Sex and the City", "Twilight" and "Mamma Mia!". "Women continue to drive box office in a big way," he said. "And we still continue to, mistakenly, underestimate the power of the female audience."
While this week 80% of the audience was female, Warner Bros. domestic distribution chief Dan Fellman believed that more guys will be heading to see the movie during the Valentine's Day weekend next week. "The girls will bring them in next weekend for Valentine's Day," he explained. "We are off and running and should do very well next weekend. We've got a big hit on our hands."
Despite "He's Just Not That Into You" success of nailing the #1 place on the revenue chart, last week champion, "Taken", still showed its competitive side. Falling a measly 17.9% from its last weekend earning, the 20th Century Fox's action movie about a former spy trying to save his kidnapped teenager collected around $20.3 million for the total of about $53.4 million.
Meanwhile, three other newly-outed movies, "Coraline", "The Pink Panther 2" and "Push", have each landed on third, fourth and sixth position at the box office. The stop-motion animated adventure "Coraline" has garnered approximately $16.3 million over the weekend, while the sequel of "The Pink Panther" and Dakota Fanning-starring sci-fi thriller "Push" raked in about $12 million and $10.2 million respectively.
Furthermore, "Paul Blart: Mall Cop", slipped three spots to fifth place. Dropping 20.7% in ticket sales, the Kevin James' comedy, which is shown in about 3,169 theaters across the U.S., has brought in an estimated $11 million more. With the additional weekend bow, the Sony Pictures film has made approximately $97 million after four weeks of screening.
Top Ten Movies at Weekend Box Office for February 6 - 8:
1. "He's Just Not That Into You" - $27.5 million
2. "Taken" - $20.3 million
3. "Coraline" - $16.3 million
4. "The Pink Panther 2" - $12 million
5. "Paul Blart: Mall Cop" - $11 million
6. "Push" - $10.2 million
7. "Gran Torino" - $7.42 million
8. "Slumdog Millionaire" - $7.4 million
9. "The Uninvited" - $6.4 million
10. "Hotel for Dogs" - $5.8 million