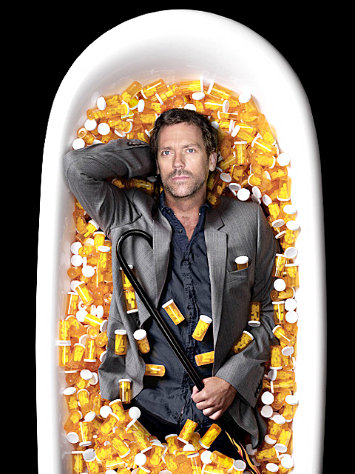 A second preview to the upcoming season of "House M.D." has been given, showing more eccentricities of the titular character. A resident of Mayfield Psychiatric Hospital, House is now under medical control to determine what causes his hallucinations that kept getting worse in the fifth season.
Some of the scenes in the promo are similar to the first one, but there are also fresh takes. Among the new ones are House bullying a claustrophobic patient during a ball game, House involved in a fight and House making out with a short-haired doctor. The latest could provide a twist to House and Cuddy's relationship.
"House" premieres September 21 with two hours episode featuring a guest appearance by German-born actress Franka Potente. Tony winner Lin-Manuel Miranda has been cast as House's psych hospital roommate, Alvie, for at least two episodes.