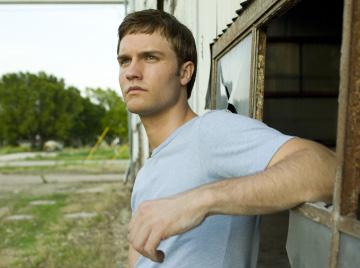 If you have been hoping for the return of Jason Street to FRIDAY NIGHT LIGHTS, you'll be happy to hear that according to Michael Ausiello, Scott Porter will reprise his role in the seventh episode of the fifth season.
Among the other people coming back you can count Taylor Kitsch (Tim) and Jesse Plemons (Landry), who will guest star in a few episodes. And hopefully these are not the only familiar faces that we will see in season 5.
Season 5 of Friday Night Lights will premiere this fall on DirecTV, while season 4 will premiere on NBC on May 7th.
And for fans of Scott Porter, there is a chance you might see him in a new CW CIA-themed show, if the pilot gets picked up. So fingers crossed!