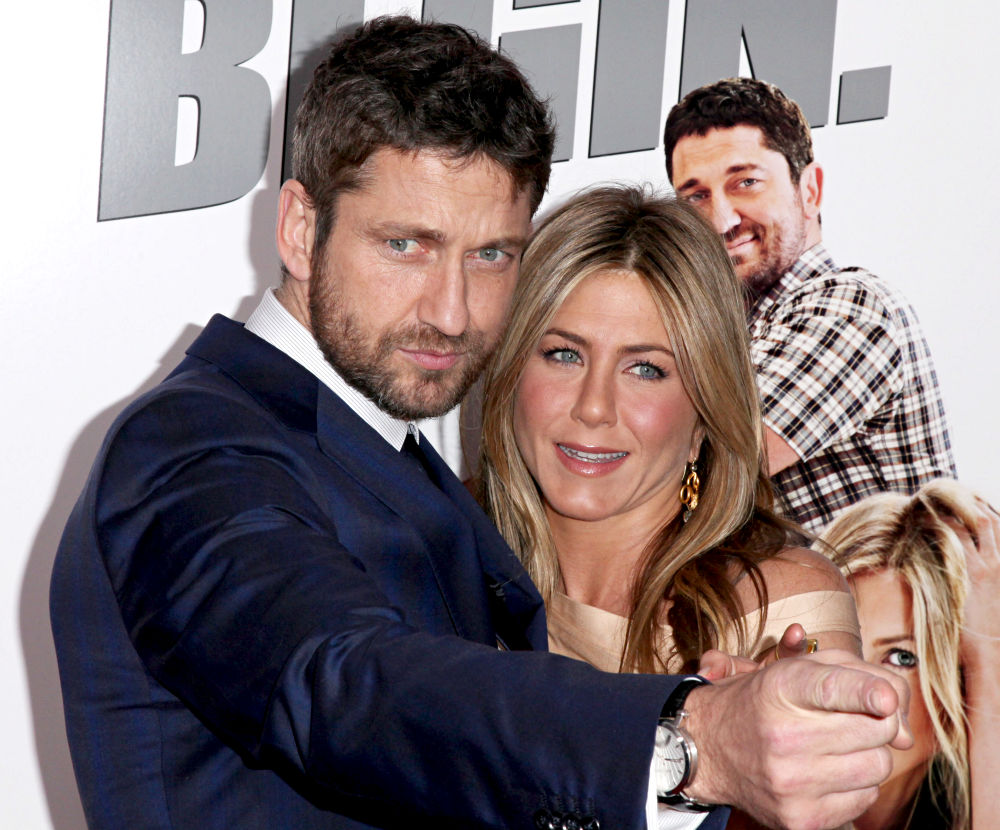 After visiting London, England on March 11, Jennifer Aniston and Gerard Butler once again teamed up to promote "The Bounty Hunter" in New York City. Similar to their previous appearance, the on-screen couple was seen getting cozy to each other when hitting the red carpet of the film premiere at Ziegfeld Theatre on Tuesday, March 16.
That night, Aniston covered her body in a long peach dress while Butler donned a white shirt paired with a dark blue outfit. Later, Kendra Wilkinson and Bethenny Frankel were photographed among celebrity guests at the event.
Along with the New York premiere, Columbia Pictures has released several brand new clips from the film. Titled "Did I Wake You?", the first snippet shows Aniston who leaves Butler handcuffed on a bed. The other video called "No Money", in the meantime, shares the part when the leading lady takes a rickshaw from a young man after telling him that she has no money to pay him.
To Read More Click Here.