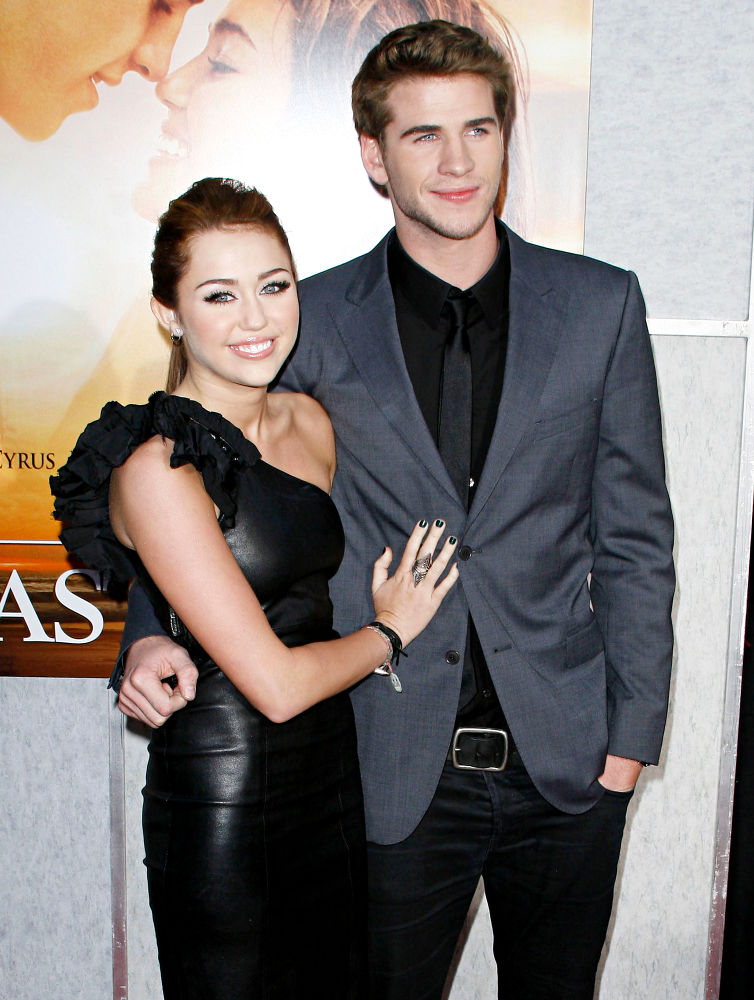 After appearing in several shows to promote "The Last Song", Miley Cyrus has attended the Los Angeles premiere of the film on Thursday night, March 25. The Disney cutie was not alone as she was seen walking hand-in-hand with her boyfriend Liam Hemsworth when pictured in front of the ArcLight Hollywood Cinema.
That night, Cyrus looked simple and elegant in her black dress which is paired with same-colored high heels. The Aussie hunk, who is also her co-star in the drama, matched his appearance with the actress by donning a formal black and gray outfit.
Later, Cyrus' on-screen mother Kelly Preston came with the companion of her actor husband John Travolta. Greg Kinnear who plays Cyrus' father on the film also brought his spouse to the special screening, pictured alongside Helen Labdon.
From the celebrity guests, there was Ashley Tisdale who showed off her new brunette locks. She was later joined by her "High School Musical" co-star Monique Coleman to pose on the red carpet. Other stars who were also scheduled to make appearances at the event included Heather Locklear, Shane West and many others.
To Read More Click Here.