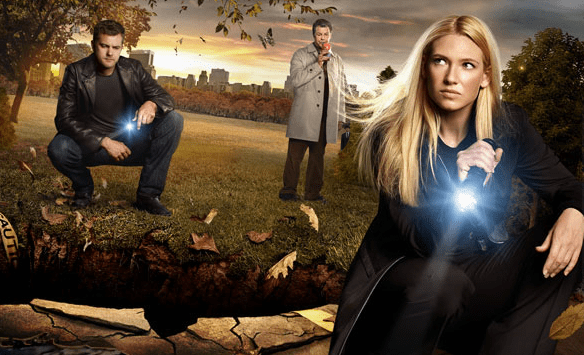 The season two finale of Fringe is going to be a two-parter, according to Akiva Goldsman.
The consulting producer for the show discussed the series with Entertainment Weekly and confirmed that audiences should be expecting a fairly epic end to season two. How epic? Epic enough to warrant a two-part episode, which will be written by Jeff Pinkner and J.H. Wyman and directed by the Oscar-winning Goldsman himself).
The practice of employing a two-part season finale has been fairly commonplace in television, perhaps most prevalently with the series LOST, whose five seasons have all ended with two- (and sometimes three-) parted episodes, which often add to the grand scale of the episode. A similar route is being taken with Fringe.
"We're trying to do the last two episodes [of the season] as a singular event, a little bit more movie-like, said Goldsman of the finale, which is slated to air in May. ''It's really one big story. We're approaching it like a mini-feature. It'll have a singular narrative drive.
To Read More Click Here