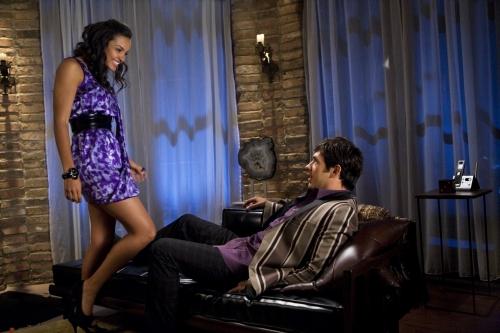 Melrose Place returned this week with a case of relationship roller coaster-itis.
Let's assess where various couples stand after the episode "Oriole."
Lauren and David: Better than ever! That's what happens when you stand up to the guy that drugged your girlfriend... and when you knock him out before he gets a chance to explain that Lauren really is a "whore." I like these two. Should be exciting to see how David, a man with questionable morals, reacts when he learns about Lauren's occupation.
Jonah and Riley/Ella: Snooze! Things started out well, with Ella and Jonah in a hotel room together. And, sure, we understand why Jonah wouldn't wanna hurt Riley any more than necessary. But she makes one tiny speech about wishing to return to pre-engagement bliss and Jonah considers it?!?
Has he seen Ella?!? Or realized how boring he and Riley are for viewers?
To Read More Click Here