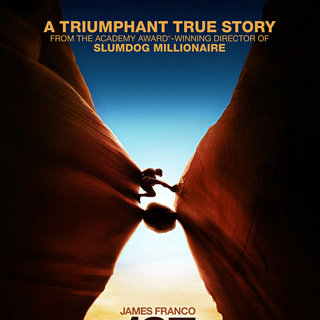 The first full trailer for "127 Hours" has been debuted via Apple. It opens with a look at James Franco's Aron Ralston who starts his day with a full spirit to begin his journey to an isolated canyon in Utah. His day is turned 180 degrees after a fallen boulder crashes on his arm and traps him in an isolated canyon in Utah.
Over the next five days Ralston examines his life before finding out that he has the courage to extricate himself by any means necessary, including cutting off the lower part of his right arm with a dull knife. Throughout his journey, Ralston recalls friends, lovers, parents, and the two hikers he met before his accident.
To Read More Click Here.