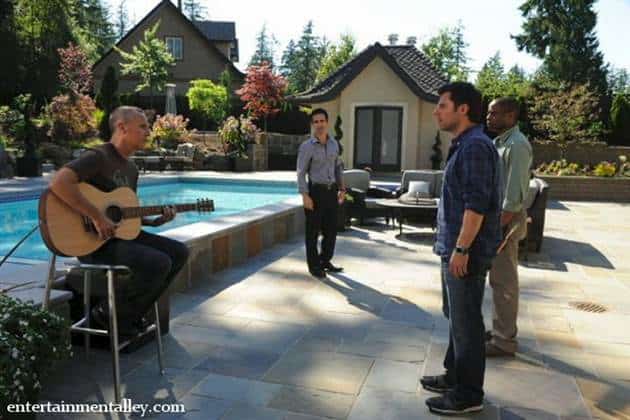 With Nestor Carbonell and Curt Smith guest starring this week, will we Shout praises of this episode or will all be Lost in the guest stars?
The guest star's this week were played excellent. Curt Smith playing Curt Smith? Who knew he would work in that character. Granted I don't know much about Tears for Fears, apart from the song Shout, but I really loved Curt in the episode. He was hilarious with his back and forth between Declan and his awkwardness towards Shawn was down right perfect. After all Shawn was confessing his love towards Curt. Now Nestor Carbonell really impressed me this episode. As Declan Rand, yeah even I think it's a funny name, Carbonell stole the scenes he was in. Being that he was playing a new and improved Shawn, Declan was still a fresh character that will do well as a recurring character. On a side note, I loved the remark about Carbonell's eyes. I guess it's not just Lost fans who notice that Carbonell has the appearance of wearing guy-liner.
To Read More Click Here.