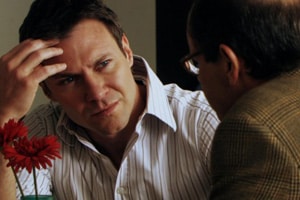 Well, since Mental somehow seems like it's doomed to fail after the Friday night move, might as well find yourself a fallback, eh? Chris Vance has done one such move, by getting himself a guest role on the USA Network's Burn Notice.
The current Mental star and former (until killed off) Prison Break major character is set to appear in a four-episode story arc as Gilroy, a former MI-6 operative who now brings his ruthless nature to freelance black ops. In other words, Michael Westen, hello again.
Those four episodes are set to air in the second half of the current season, which airs early next year. As for Mental, well, it won't exactly get in the way--for now, at least.