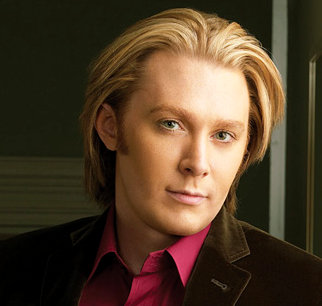 Recovering from the exit of Sandra from "America's Next Top Model", the fashion show invites one special guest to the upcoming episode. Clay Aiken, the former runner up of "American Idol" season two, is present to mentor the girls in the acting challenge.
Clay, who had an acting gig on Broadway's "Spamalot", will be starring opposite the girls in "Acting Like a Model" and be the guest judge to determine who will leave next. Additionally, the girls will be faced with a CoverGirl commercial challenge where last season's winner McKey Sullivan will drop by to offer support to them.
The episode where Clay Aiken and McKey Sullivan will be present airs April 8. A clip on the arrival of Clay on the stage is given below.
To Watch The Video Click Here.