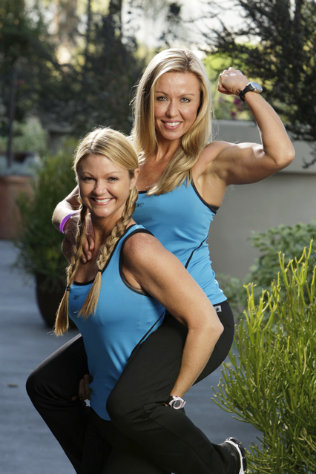 The journey in "The Amazing Race" 14 continues with a visit to India. Departing first at midnight from Novosibirsk, Siberia are Margie and Luke who are told to fly to Jaipur, India via Moscow. Behind them are, in respective order, Tammy and Victor; Jamie and Cara; Mel and Mike; Mark and Michael; Kisha and Jen; and Jodi and Christie who were saved by non-elimination round last week.
The flight schedule enable all of them to depart at the same time. Arriving in Moscow, they travel to New Delhi before then start the race in Jaipur. The teams must find a tree that has the name of a village on it. Mel and Mike have a jolt of shock when the cab that has their belongings in the trunk, drive out of their sight. The taxi eventually returns and the driver promises to drive really fast. The teams are troubled with the heavy and messy traffic in the city.
Luke in particular, sees the slums on the side of the road and witnesses a child eating from garbage pile. He cries, so does Cara. Tammy and Victor are the first to find the tree. Underneath the tree, there's a phone that can be used to call a number and get their next clue. They have to go to Amber Fort.
It is a Road Block where a team member must bring water and food for the camels using a traditional tool. Victor decides to make use of his strength and does the challenge. The throng of teams sans Christie and Jodi arrive at the place to do the road block. Victor finishes first and told to drive to a puppet store.
The next challenge is a Detour: Movers or Shakers. It will be another physical challenge in Movers since they have to transport barrels through the city using a bicycle. The clues will be inside the barrels. In Shakers, the teams will put on a costume and jiggle their body for money. Tammy and Victor choose to dance.
Meanwhile, back in the road block, Mel finishes first for Mike and they quickly head to the store. Margie and Luke follow behind, along with Jamie and Cara, and Kisha and Jen. Jodi and Christie must make up speed bump penalty where they must find a temple and use colored paint to decorate an elephant until the owner is satisfied. They catch up.
To Read More Click Here.