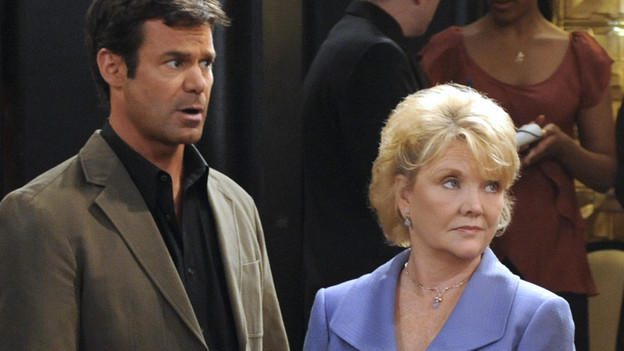 Langston inadvertently interrupts Dorian and Charlie in a kiss and argues she's in no position to judge her mother after cheating on Markko. Dorian tells Charlie that she will not have an affair with him - and furthermore, is going to tell Viki of his behavior. Meanwhile, Natalie and Jessica walk in on David and Viki in a kiss. Viki explains it away. Viki tries to convince David he really loves Dorian, and in a last minute bid to do so pretends that Charlie broke up with her but it doesn't work - it only makes David think it's okay to take Viki to bed. Upstairs, David gets in bed and forces Viki to lie next to him - just as Dorian walks in!
Jessica and Natalie both feel sick and wonder if David poisoned them. They make a doctor's appointment.
To Read More Click Here.